I'd love to share a few of my favorite orders that have gone out over the past few months...
Ballerinas that absolutely made me squeal! This supports my argument that I need another girl in the bake shop with me so that when a set like this comes together, I have someone to grab and jump up and down with while squealing. I look pretty silly doing it alone. But I do it anyway.
This was a very fun project - sent off to Michigan for a fundraiser.
They were a HUGE hit! And that made me happy. Plus...nonpareil bunny tails?? Please. Makes me weak.
I love graduation cookies that say something about the grad -
these owls turned out really cute!
What's more cheery than tropical fish swimming across the nation?
This set is always fun.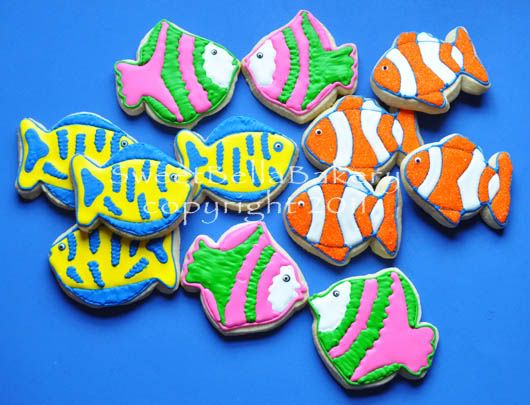 ...and last for this post - I have one of the sweetest families that I make cookies for often.
Actually, last year they were one of my first orders outside of my circle of family & friends and I made puppy cookies for their sweet daughter. So a year later, I was delighted when she called again for a "dog show theme" for her party. She requested poodles, German shepherds, & dachschunds.
Bonus: I learned how to spell dachschunds.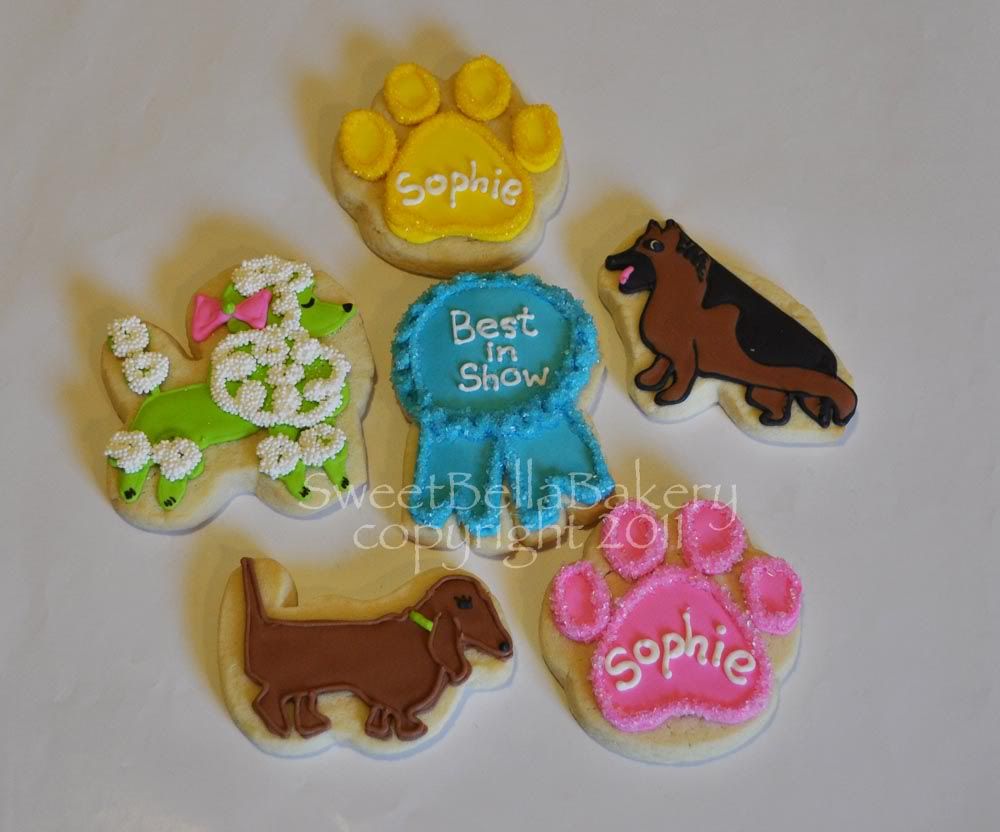 As always...I'm SO thankful for all of my sweet cookie lovers! THANK YOU!