I've wanted to give away some yummy cookies for quite a while, but I've been so busy..um...making cookies. :) Seriously, Sweet Bella has the most wonderful customers ever. I love hanging out with you all over on
Facebook
! Since we've reached the 700 friends mark today - it's time to spread some cookie joy!!
I'll ship out a dozen "Summer Themed" cookies chosen from the comments below using Random.org to choose. I'll choose TWO friends to each receive a dozen. You can leave a separate comment for each of the following categories, up to five entry chances!
1. Let me know you're a fan of the
Facebook page
.
2. Tell me an occasion where cookies would be a perfect choice and what design you would choose.
3. If you've ordered cookies from SBB in the past, that's an additional entry!
4. Follow me on
Twitter
and let me know that you did.
5. Share this post on Facebook or retweet on Twitter so your friends can join in the fun and let me know that you did. Simply use the buttons under my name below.
***Don't forget to leave separate comments for additional entries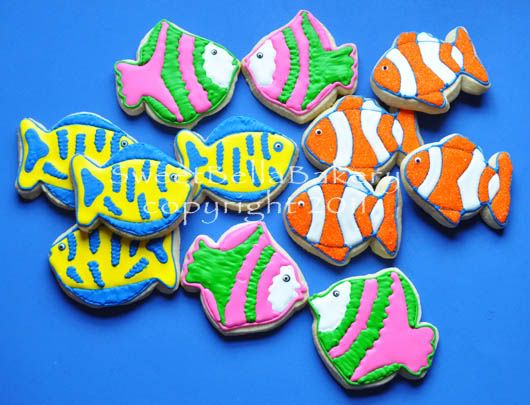 summer themed sets may vary
Good Luck! I'm so excited!!! I will close the giveaway on Monday June 27 at midnight and post the winners Tuesday morning on the
Facebook Page
.