If you've ever been to Washington D.C. around March and April, then you've probably walked around the city in awe at the dazzling show of Cherry Blossom trees.
When I had a client ask me to make cookies for a shower held in honor of a D.C. bride with that very theme, I was excited! These definitely fall under the "some of my favorites" category.
I really wanted the cherry blossoms to look as if they were going to pop right off of the cookies, with lots of texture. I used an outline/paintbrush technique and it worked exactly as I'd hoped...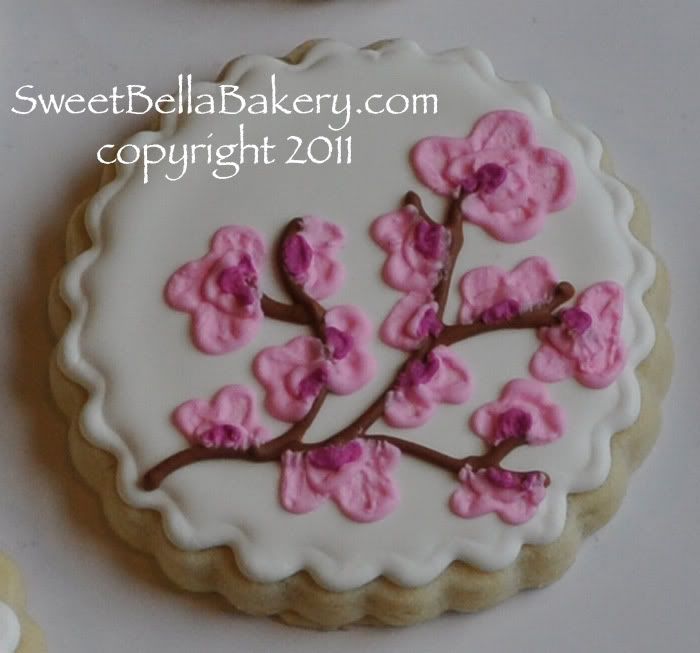 The Cherry Blossoms
The Capitol
The Washington Monument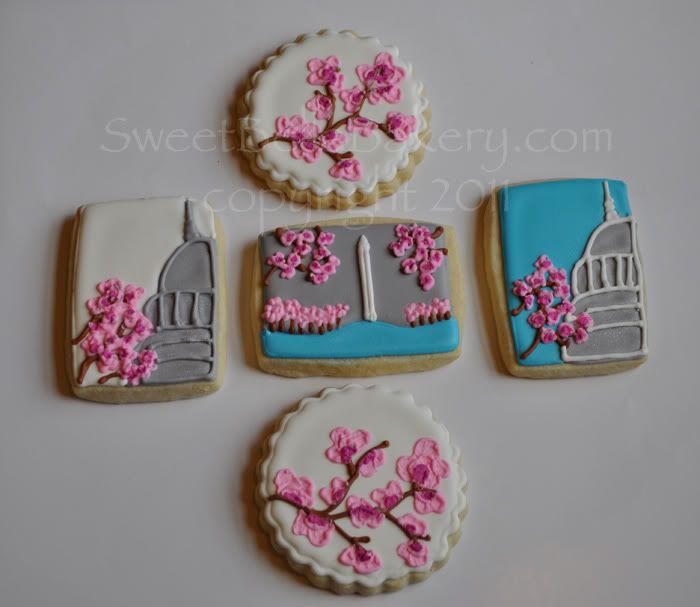 Coming this spring is the 2012 Centennial Celebration for the National Cherry Blossom Festival, "an epic 5-week spectacular". Read about this beautiful event
here
and contact Sweet Bella for your Cherry Blossom cookies...because I can't wait to make these again!