To celebrate YOU and reaching 1000 Sweet Bella friends on
Facebook
, we are giving away one dozen custom Thanksgiving cookies for your dessert table! Actually, you can do whatever you want with them. You could send them to out-of-town family, take as a hostess gift, or hide in your bedroom closet from the kids and eat every single one yourself. I'll like you immediately if you choose option 3.
So let's get to it! Here are a few ideas for Thanksgiving cookies...but I want YOU to be able to design your own order! That's what
custom
is all about. Keep reading after the photos to find out how to enter the giveaway.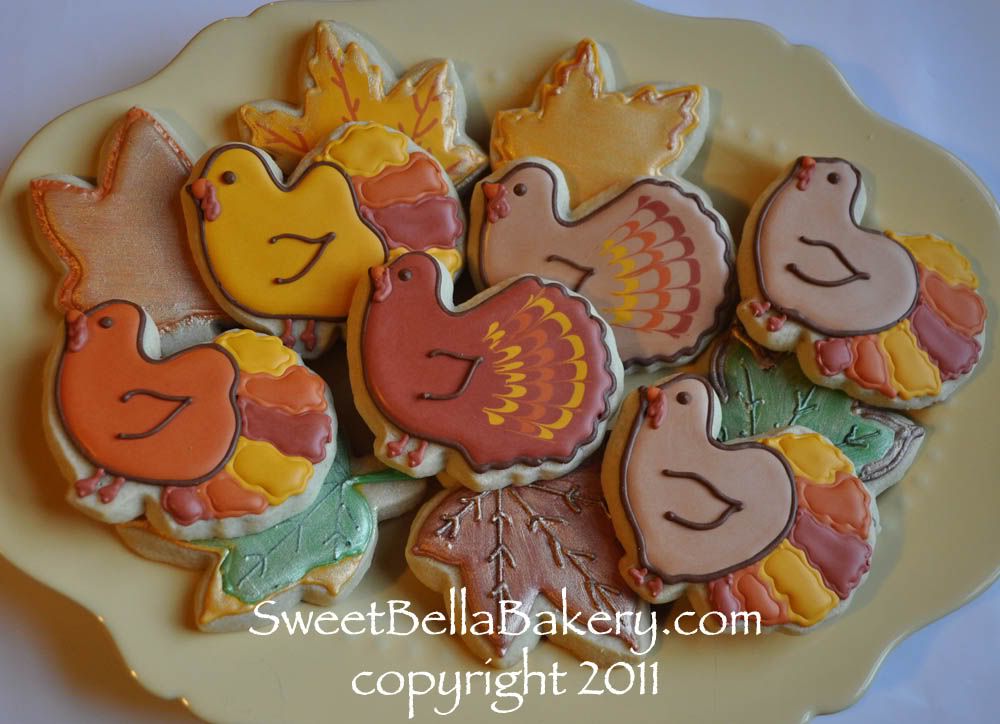 Turkeys! Two tail options...
These are great as placecards! Just add names...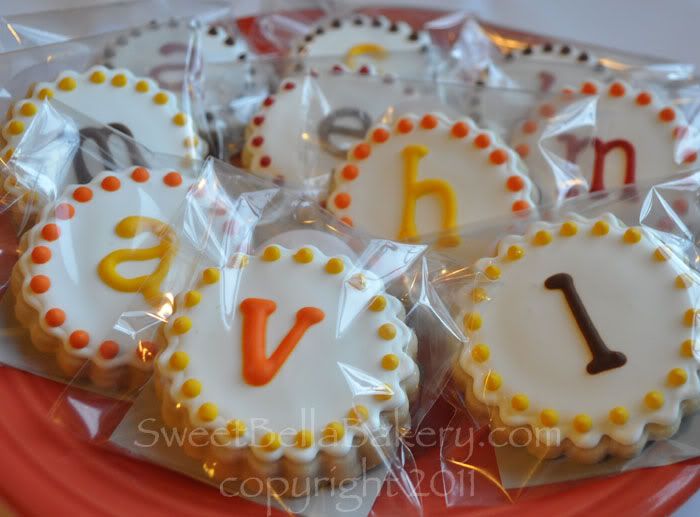 Thanksgiving makes my heart warm! Did I tell you that yet?
And my personal favorite.... just because it's funny. And I had some time on my hands...
Get it? It's like Thanksgiving Dinner, except they're cookies. On a tablecloth. So you can eat Thanksgiving Dinner TWICE!! Woo! ((fans eyes)) That's funny. Aaaanyway - the giveaway!
All you have to do is:
1. Leave a comment here on the blog telling me your favorite part of Thanksgiving Dinner.
2. If you share this post with friends on Facebook or Twitter, come back and leave a second, separate comment telling me that you did. (See the buttons under my signature for sharing? You can use those.)
3. Truth is, you'll get entered no matter what your comment says - but I just like to talk about Thanksgiving.
Giveaway will end at 6pm this Sunday, November 6, 2011. One comment will be chosen from all comments by Random.org. I will post the winner the next morning here and on Facebook.
GOOD LUCK and Happy Almost Thanksgiving!