If you haven't been hanging out over on the
Sweet Bella Facebook Page
lately, (and why not? I'm there every day!) then you might have missed some recent designs that I want to share with you! So here you go...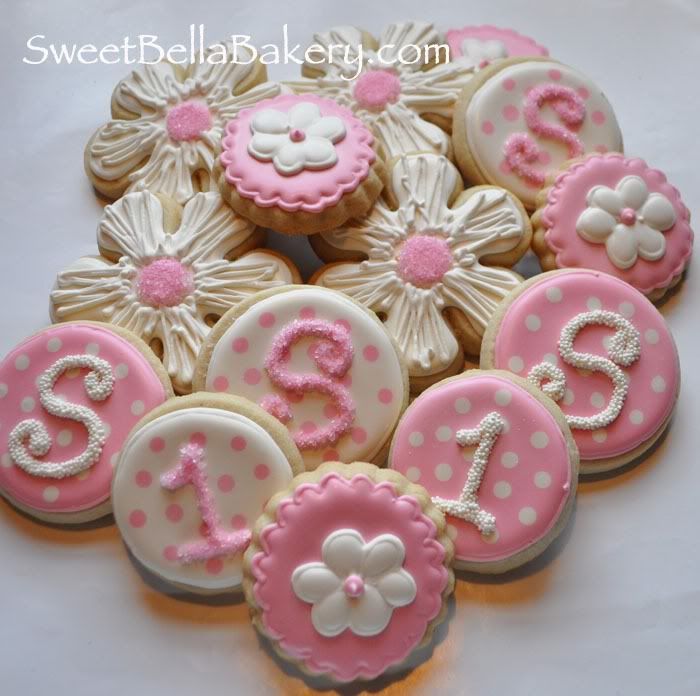 Pink. It's my favorite color and it just makes cookies so HAPPY!
Barnyard Party for twin 5 year olds, Fun!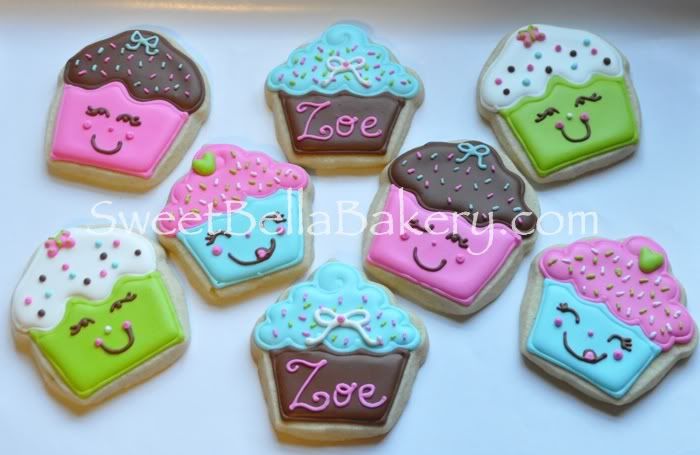 I love, love, love Cupcake Cookies. Especially when they smile.
These cuties matched a party invitation from Etsy. A lot of fun for me!
Thanks for stopping by...remember that ordering your cookies is SO easy. Just click on
Place An Order
. Have a Sweet day!