Hello Love Bugs! I wanted to share a few Valentine cookies from this year. Aside from Christmas - it's my favorite day of the year! In our house, we started off the day with Red Velvet Chocolate Chip pancakes. You have to love a holiday that inspires a breakfast like that!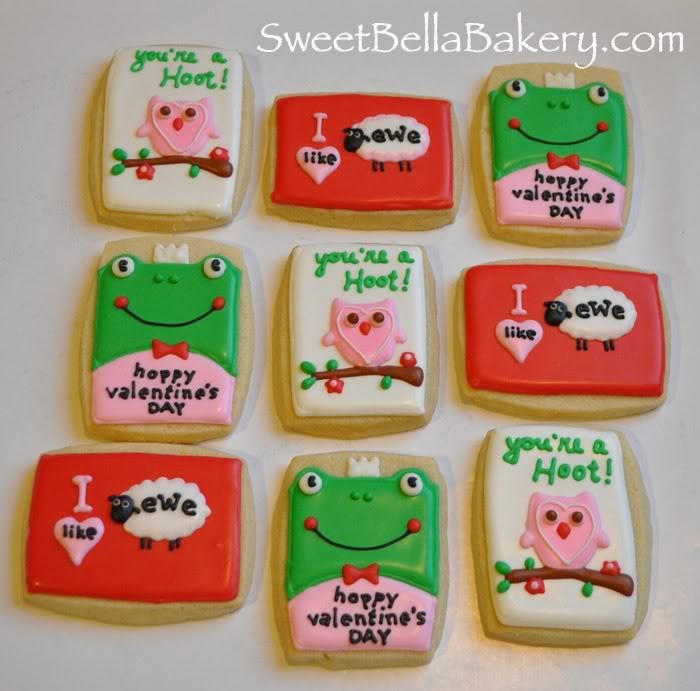 I wanted these to look like children's Valentine cards. I heart them.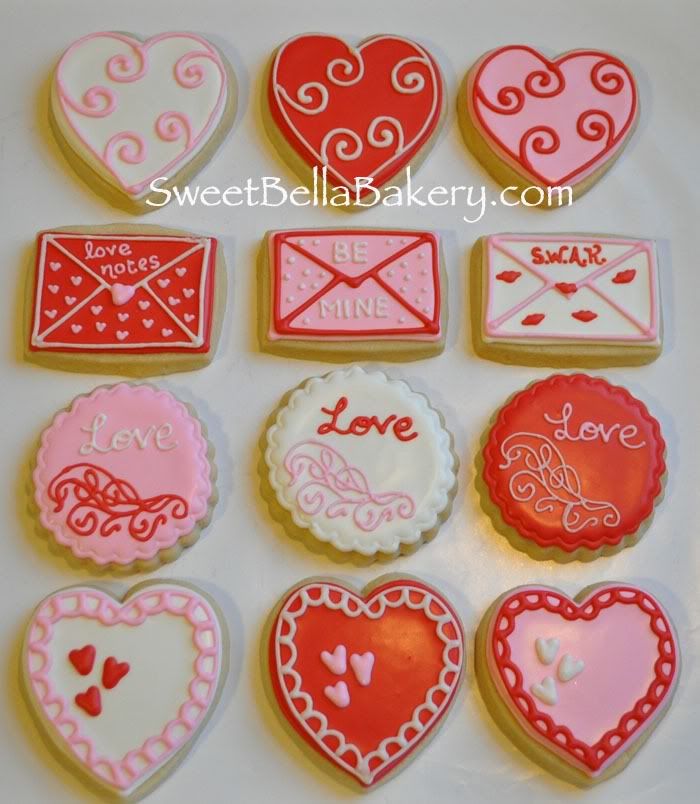 A little assortment of Love...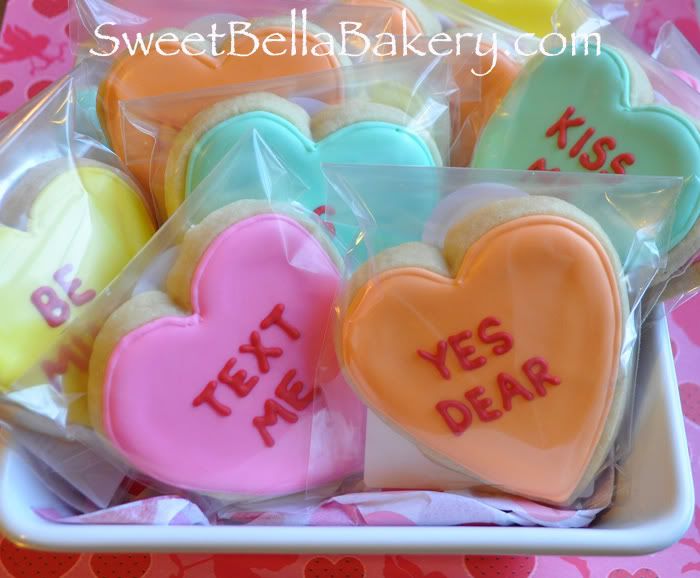 It will never be Valentine's Day without Conversation Hearts. It just won't be.
I'm not going to lie. These are my favorite. :)
I just have a thing for silhouettes.
Kisses & Hugs from me to you!
Happy Valentine's Day, Everyone! From the absolute bottom of my heart. Mwah!