Wasn't this a fun idea? A Dr. Seuss party theme for "Oh, the Places You'll Go!" and our customer decided to do two different designs for the hot air balloons.
One was in the artwork from the book cover with lightly airbrushed clouds in the background and another in a traditional larger-sized hot air balloon. I'm really not sure which one I love more!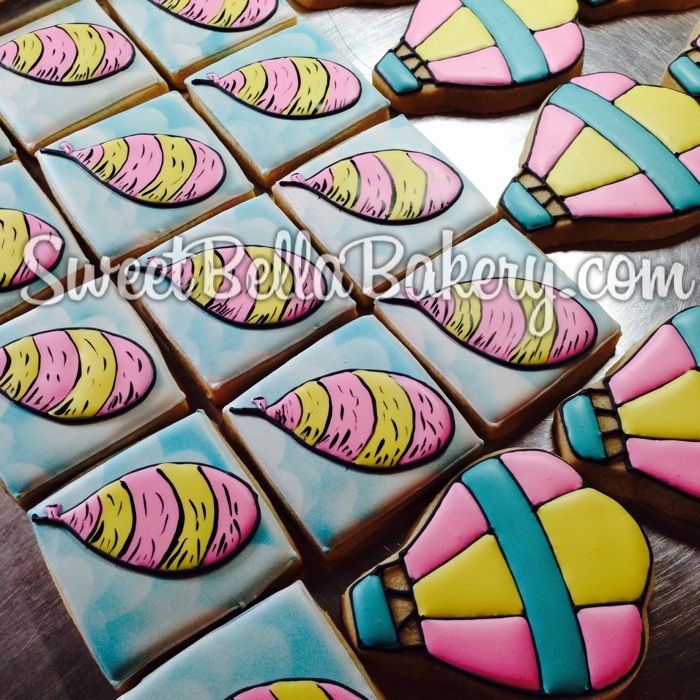 Order or inquire about cookies
here
!